Best things to do in Puerto Vallarta
Puerto Vallarta is one of the best places that attract visitors from all over the world in Mexico, its beaches, its beautiful historic center, its boardwalk full of art and incredible views and exquisite food, in addition to one of the best sunsets overlooking the beautiful Bay Banderas without forgetting its Romantic Area, make Puerto Vallarta a perfect destination.
Puerto Vallarta is located on the Pacific coast, 330 kilometers from Guadalajara, (capital of the state of Jalisco), Puerto Vallarta has its Gustavo Díaz Ordaz international airport (PVR), which connects it with the main cities of the country and the best international destinations. Because of this, it is one of the main tourist destinations in Mexico.
One of the qualities that fall in love the most in Puerto Vallarta is the impressive Sierra Madre Occidental, which is behind this beautiful city, turning it into the perfect setting. Puerto Vallarta not only offers incredible beaches and beautiful sunsets, due to the mountains you can appreciate an immense amount of flora and fauna, beautiful waterfalls, and a great contrast of vegetation and even colder climates within small distances of Puerto Vallarta.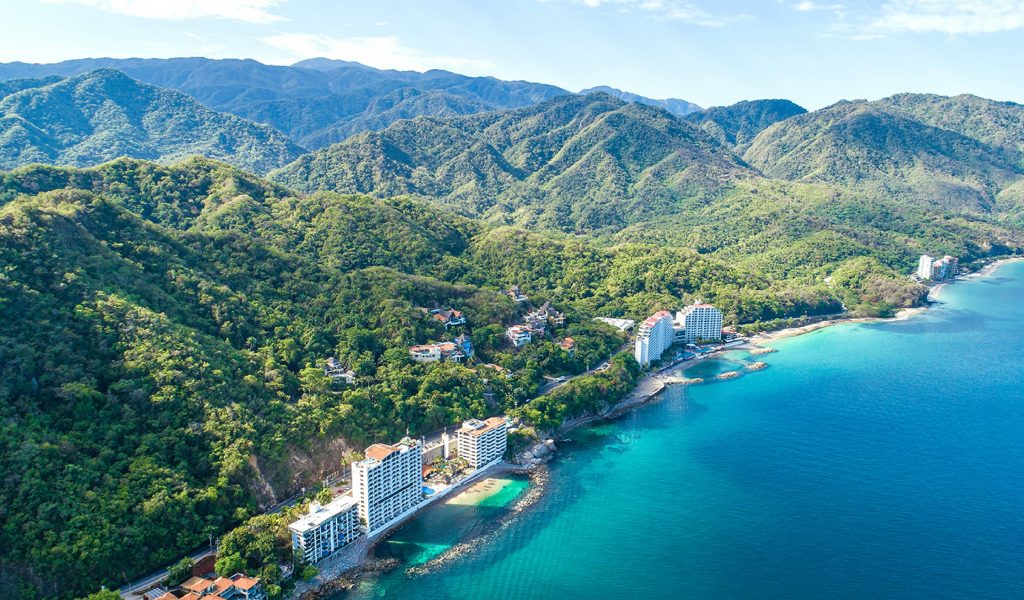 What to do in Puerto Vallarta?
Thanks to the beautiful sea we have in Puerto Vallarta, diving, snorkeling, parasailing, kayaking, sport fishing, swimming with dolphins, whale watching in season, jet sky, boat rides, flyboarding, windsurfing, and surfing, are some of the options we have available
But in addition, the Sierra Madre Occidental provides us with a wide range of activities that you would not imagine finding in a Port such as exciting zip lines, ATV rides, horseback or mountain bike tours, rappelling, and hiking.
---
Puerto Vallarta Airport Transportation
We can provide Private transportation from Puerto Vallarta Airport to any part of Puerto Vallarta.
Escape the long lines and luggage hassles of an international airport with our quick transfers from Puerto Vallarta Airport to any resort or destination. Our professional drivers know how to get there safely and quickly. You'll save time by starting your vacation early!
Complimentary snacks (water bottles and beer) await you in the vehicle, along with complimentary car seats for the kids if needed. Our cars are also equipped with GPS for worry-free driving!
In addition, all trips come with complimentary travel insurance coverage and certified drivers who meet strict guidelines for cleanliness and safety.
Puerto Vallarta Airport Transfers offers a variety of services from taxi transportation, standard transportation, Van and Sprinter transportation, and of course Luxury services.
You can schedule us at this link.
Where to stay?
The offer of Hotels in Puerto Vallarta is enough, the port has low-cost options, coliving, all-inclusive and prestigious hotels.
You can find a list of the hotels we recommend the most here.
In addition, a map that guides you exactly where they are on.
you can have a look at our Puerto Vallarta Destinations page where you can find all the hotels per area and important things to take in mind while in Puerto Vallarta.
Explore Puerto Vallarta
Puerto Vallarta's Old Town district is one of the best spots to soak up the city's rich culture and heritage. Explore it on foot or hop on a bike, and don't miss out on its famous Malecon boulevard with palm trees, art sculptures, and churches. You should also take a peek at the dock the perfect place for taking photos—or just cooling off.
When to visit Puerto Vallarta?
The best season to visit Puerto Vallarta is between April and June, because the rainy season can be a little restrictive for recreational activities, we also highly recommend coming between November and March since you can enjoy the incredible visitors who accompany our whales.