Sun, sand, beach clubs, great restaurants, bars, miscellaneous entertainment options, and exciting nightlife are the features that make the Romantic Zone one of the most trendy, iconic areas not only of Puerto Vallarta but of Banderas Bay. Located in the south of the city near to the Old town, Zona Romántica offers a wide variety of places and activities for all tastes: from recreation, gastronomic experiences and social events, to outdoor adventures, art galleries, shoping and live entertainment shows.
Some of the most notable places to visit are Los Muertos beach, the pier, the square known as "El parque de los azulejos" (the tile park) and all the restaurants that offer all types of international cuisine. This area is always in movement, there is always something to see, somewhere to go and places to explore. It is worth mentioning that it is the most LGBTIQ-friendly zone in town! In the Romantic Zone, fun is always just one step away.
Also a beautiful place to visit while in Puerto Vallarta is Punta Mita make sure to check our post for more information.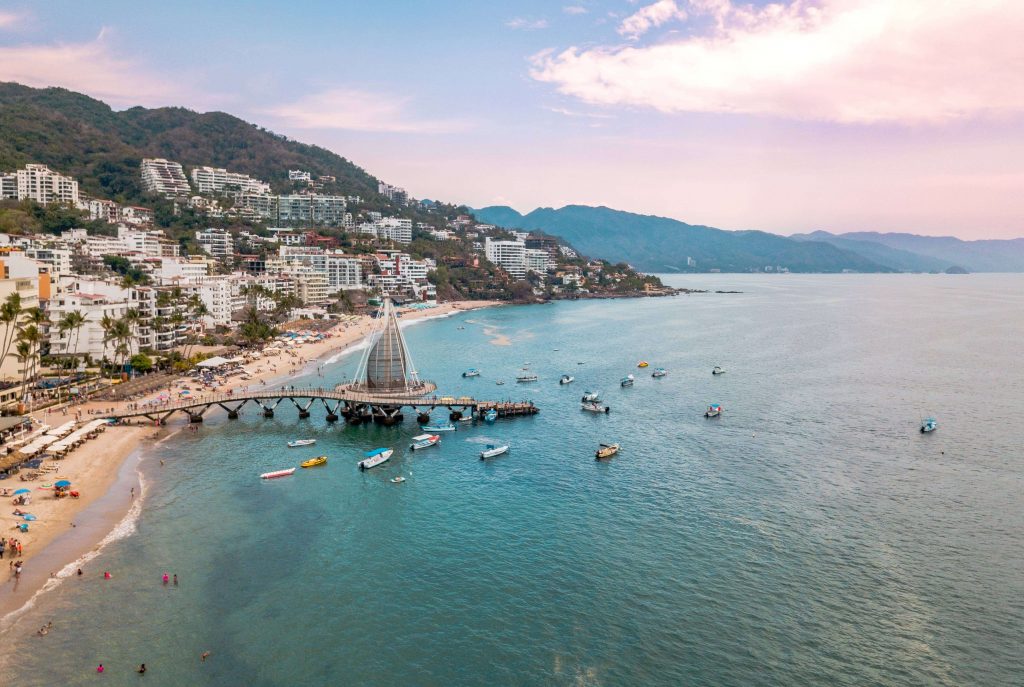 We can provide Private transportation from Puerto Vallarta Airport to Romantic zone.
Escape the long lines and luggage hassles of an international airport with our quick transfers from Puerto Vallarta Airport to any resort or destination. Our professional drivers know how to get there safely and quickly. You'll save time by starting your vacation early!
Complimentary snacks (water bottles and beer) await you in the vehicle, along with complimentary car seats for the kids if needed. Our cars are also equipped with GPS for worry-free driving!
In addition, all trips come with complimentary travel insurance coverage and certified drivers who meet strict guidelines for cleanliness and safety.
How to get to Old town Puerto Romantic Zone from Puerto Vallarta Airport?
We can help you with that, Puerto Vallarta Airport Transfers offers a variety of services from taxi transportation, Standar Transportation, Van and Sprinter Transportation, and of course Luxury VIP services. 
You can Schedule us at this link. 
How long does it take to get from Puerto Vallarta airport to romantic zone?
The transfer time between Puerto Vallarta Airport to Romantic Zone area is 20 to 30 min depending on traffic and high season.
Wich hotels are in the old town Puerto Vallarta Area?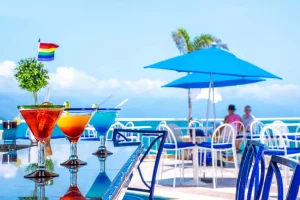 Romantic Zone
Blue Chairs, one of the classics of LGBT tourism in Puerto Vallarta, Romantic Zone, Puerto Vallarta, hotel, LGBT friendly, gay, LGBT, beachfront
Read More »